INNOVIDEA is delighted to help his partner Leida Technologies to launch internationally its multimodal phase imaging kit for optical transmission microscopes Altamira.
This turnkey, affordable solution compatible with many microscope brands and model opens advanced microscopy observation possibilities (including 3D reconstruction) for many fields such as microbiology, oceanography, palinology, pharmaceutical or chemical industry. More to discover about blood disease, plankton, pollen,…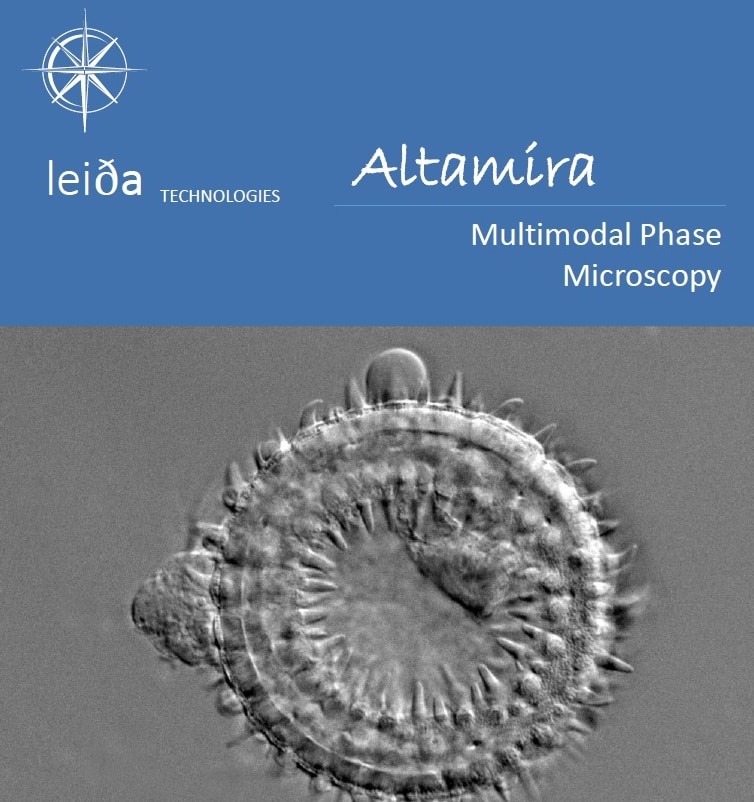 INNOVIDEA a le plaisir de porter à votre connaissance le kit Altamira pour imagerie multimodale de phase en microscopie optique par transmission de son partenaire Leida Technologies.
Cette solution prête à l'emploi, abordable et compatible de nombreuses marques et modèles de microscopes ouvre de nouvelles possibilités d'observation avancée en microscopie (dont la reconstruction 3D). Elle peut ainsi être envisagée pour divers domaines tels que la microbiologie, l'océanographie, la palinologie, les industries pharmaceutiques ou chimiques. De nombreuses choses à découvrir sur le maladies du sang, le pollen, le plancton…